Introducing the world's first week-by-week pregnancy guide from a natural perspective.
Available Now!
Over the past few generations, pregnancy and birth have been treated as a scary medical "condition" as opposed to a natural, biological process.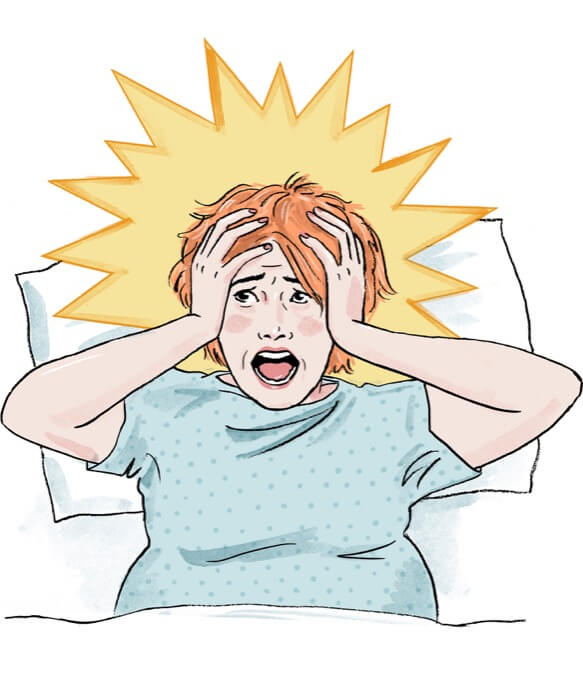 Most pregnancy guidebooks are conventional, fear-based, or written by male physicians deeply entrenched in the medical model of birth.
But change is underway. A groundswell of women are taking back their pregnancy and childbirth and embracing a more natural approach.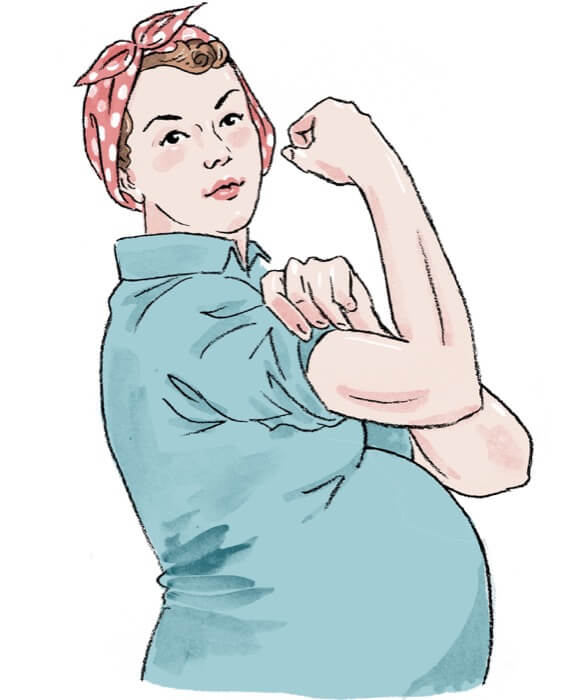 To help you join them, Genevieve Howland (aka Mama Natural) has created The Mama Natural Week-by-Week Guide to Pregnancy & Childbirth.
The book demystifies natural pregnancy and walks you through the process one week at a time.
Here are the top 12 things you'll learn in this book
Yep, #7 is for serious.
1. Your perfect pregnancy diet

2. Natural remedies for common pregnancy symptoms

3. When to get an ultrasound (and when not to)

4. Sex during pregnancy: What you need to know

5. How to get baby in the best position for birth

6. How to create a birth plan that actually gets read

7. The deal with eating your placenta

8. The truth about epidurals

9. How to naturalize a surgical birth

10. Natural pain relief during labor

11. What to do during every stage of labor

12. How to recover naturally and start breastfeeding off on the right foot, er, boob
About Genevieve Howland, aka Mama Natural
With over sixty million views on her YouTube channel, Genevieve Howland's funny but informational videos have empowered millions of women to embrace natural pregnancy and parenting.
But Genevieve wasn't always "Mama Natural." Once upon a time, she was a cigarette smoking junk food junkie. A sugar addict, she was 60lbs overweight and her health was in tatters.
Through a long road of detox, Genevieve discovered the healing power of real food and natural living. This transformation spread into every area of her life – physical, emotional, and spiritual.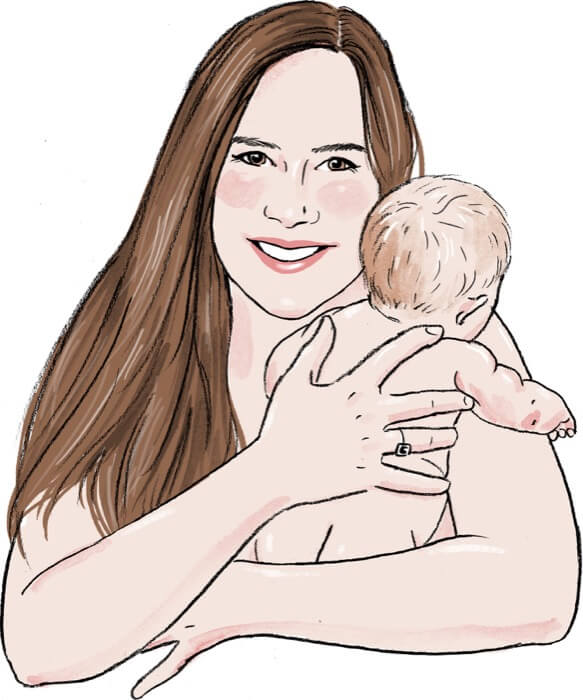 Genevieve gave birth to her two children in a birth center supported by a midwife and doula.Today, Genevieve is on a mission to help moms and moms-to-be live happier, healthier lives.
Along with her husband Michael, she runs the web's most popular natural pregnancy blog and YouTube channel. Their work has been featured on Dr. Oz, ABC News, The Daily Mail, and more.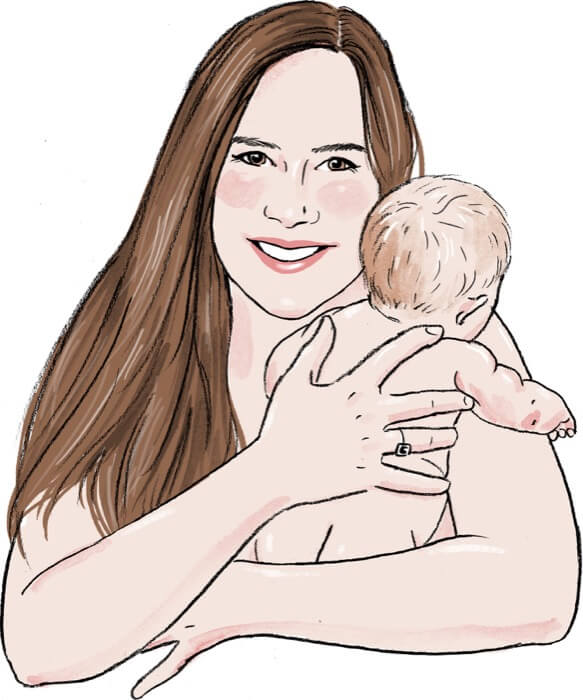 The book also features insights from midwife Cynthia Mason and registered nurse Maura Winkler.
About Cynthia Mason
CNM, APN
Cynthia is a certified nurse-midwife who has attended more than 1,000 births. She practices in Chicago where, fun fact, she delivered both of Genevieve's babies.

About Maura Winkler
RN, CD, IBCLC
Maura is a nurse, doula, lactation consultant, and placenta encapsulator. She's attended over 150 births, included her own home births.
Praise for The Mama Natural Week-by-Week Guide to Pregnancy & Childbirth
Here's what your favorite authors and bloggers think.
No matter where you are on this spectrum I think you'll appreciate Genevieve's no-nonsense approach. Oh, how I wish a resource like this existed back when I was expecting my girls!
Lisa Leake
#1 New York Times Best Selling Author of 100 Days of Real Food
A must-read, comprehensive guide that empowers moms-to-be for a natural pregnancy and birth. Genevieve's funny stories and the beautiful illustrations will keep you hooked week after week, through your delivery date and beyond.
Vani Hari
New York Times Best Selling Author of The Food Babe Way
Finally, a book that speaks to the rising tide of women who want a more natural pregnancy and birth experience. This beautifully written guide will be the pregnancy book for our generation. Do yourself (and your baby) a favor, read this book!
Katie Wells
Founder of WellnessMama.com
Mama Natural's guide has helped me understand—physiologically and spiritually—what can happen after having sex. I've never been better informed… or more nervous.
JP Sears
Author of How to Be Ultra Spiritual
Mama Natural cuts through the mire of typical pregnancy advice in a way that is fresh, deeply informative and, above all, empowering.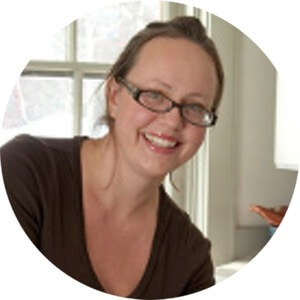 Jennifer McGruther
Author of Nourished Kitchen
Genevieve has created an incredible resource for modern, naturally-minded parents-to-be (and the parent-curious!) who want to own their experience and feel confident, informed, and excited about their natural pregnancy journey. This book is amazing!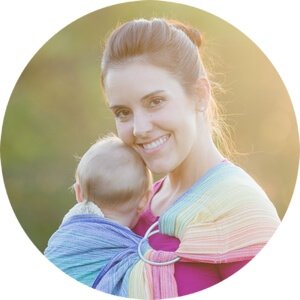 Liz Wolfe
Author of Eat The Yolks
The ultimate guide for a nourished and natural pregnancy! With a light and humorous touch, Genevieve shares her experiences and exhaustive research to lead you, week by week, through a vibrant and healthy pregnancy and delivery.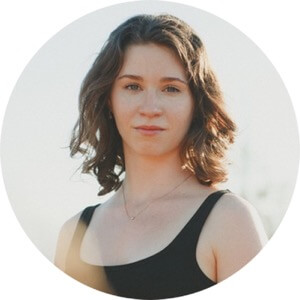 Lauren Geertsen
NTP and founder of EmpoweredSustenance.com
Hands down, this book is a must-read for those who want clear, easy advice on a natural pregnancy. Genevieve is the go-to natural mom you can rely on for support 'till the end!
DaNelle Wolford
Founder of WeedEmAndReap.com
Genevieve is the trusted friend we all need to hold our hand, tell us, "You got this, Mama!" and show us the beauty and wisdom of what our bodies were designed to do.
Katie Kimball
Founder of KitchenStewardship.com and the Kids Cook Real Food eCourse
If you ever wanted to explore birth from a natural perspective, then you MUST read this book. Genevieve invites you in with quality information, a healthy dose of humor and true vulnerability that immediately made me feel like I was getting advice from a trusted friend. Comprehensive, evidence-based and trustworthy.
Hannah Crum
Author of The Big Book of Kombucha
Genevieve is a friend taking you on a sacred journey, sharing wisdom that is both evidence-based and rooted in traditional wisdom. She'll answer all your questions . . . even the ones you haven't thought of yet.
Heather Dessinger
Founder of Mommypotamus.com
Genevieve takes the fear out of natural pregnancy and childbirth, offers comprehensive, evidence-based advice, and sprinkles in a bunch of humor along the way. Whether you want a full-on water birth in your living room or just want to eat healthier and more organic, this is the pregnancy guide for you.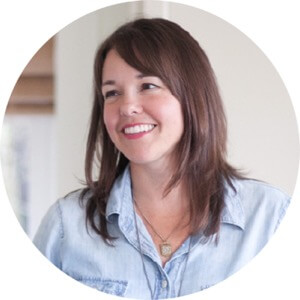 Carrie Vitt
Author of The Grain Free Family Table and founder of DeliciouslyOrganic.net
As a nurse working in a large hospital, I saw the process of childbirth become increasingly medicalized. But Genevieve is turning the tides with her site and now this amazing, poignant guide. Simply put, this is THE book to get if you want to have a natural, healthy pregnancy and birth!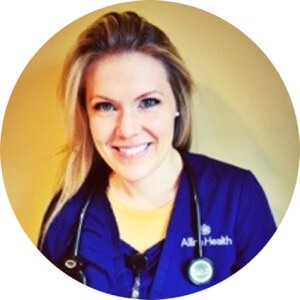 Kate Doubler
Registered Nurse and founder of RealFoodRN.com